Why you should rent equipment instead of buying
When it comes to completing large-scale construction or excavation projects, heavy equipment is often a necessary component. From excavators to bulldozers, heavy machinery can make the job easier and faster. However, purchasing heavy equipment can be a major investment that may not always make sense for your business. Renting heavy equipment, on the other hand, can offer several benefits that make it a more practical choice.
2S Elite Rentals has the equipment you need!

2S Elite Rentals offers a huge fleet of heavy equipment rentals from forklifts to generators, bulldozers and telehandlers, among others.
2S Elite Rentals offers a huge fleet of heavy equipment rentals from forklifts to generators, bulldozers and telehandlers. When you need assistance choosing the right piece of equipment, you can have full confidence in our on-staff experts in selecting the best tool for your job site. You can contact us at 409-842-5040.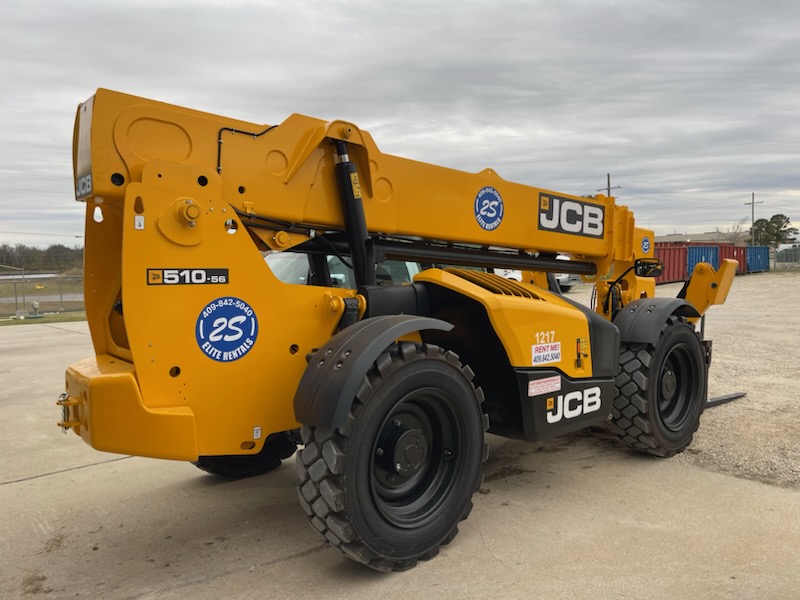 Cost Savings One of the most significant advantages of renting heavy equipment is the cost savings it can offer. Purchasing new heavy equipment can be incredibly expensive, with some models costing hundreds of thousands of dollars. Even used equipment can still come with a hefty price tag. Renting equipment, on the other hand, allows you to use the machinery you need for a specific job without having to make a large upfront investment. You'll only pay for the equipment when you need it, and you won't have to worry about the ongoing maintenance and repair costs that come with owning heavy equipment.
Flexibility Another benefit of renting heavy equipment is the flexibility it provides. Depending on the project, you may need different types of equipment to get the job done. Renting allows you to choose from a range of equipment without worrying about long-term storage, maintenance, or disposal costs. If you only need a piece of equipment for a short period, renting can be a cost-effective and convenient option.
Access to the Latest Equipment Heavy equipment is constantly evolving, with manufacturers regularly introducing new features and technology to improve performance and efficiency. By renting equipment, you can take advantage of the latest models without having to invest in new equipment every time technology advances. This can give you a competitive advantage and help you complete projects more efficiently.
Reduced Downtime Equipment breakdowns can lead to significant project delays and downtime. When you own equipment, you may have to wait for repairs, which can set your project back even further. With rental equipment, you can often have a replacement piece of equipment delivered quickly to your job site, reducing downtime and helping you stay on schedule.
Lower Transportation Costs Transportation costs for heavy equipment can be expensive, especially if you need to move the equipment over long distances. When you rent equipment, the rental company will often handle transportation for you, reducing your costs and saving you time.
It is clear that renting heavy equipment can be a more practical choice than buying it for many businesses. When deciding whether to rent or buy heavy equipment, consider your budget, project timeline, and equipment needs then give the experts at 2S Elite Rentals a call at 409-842-5040.